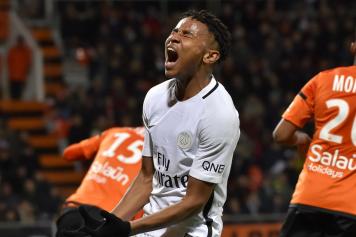 Christopher Nkunku wants more playing time at Paris Saint-Germain, a very positive sign for Fiorentina and Liverpool. The two clubs aren't the only ones who like the 20-year-old attacker, who came

sbothai

through Paris Saint-Germain's academy. ​Speaking to L'Equipe, the youngster, who scored four Ligue 1 goals this season, claimed that "I'd liked for things to have gone better, for me to play more. When I had plating time, I tried to make the most of it."
The French Under-21 star has only started six Ligue 1 games this season, playing just over 600 minutes in

sbothai

the league. ​Nkunku was linked to Liverpool last summer, with reports indicating that the Reds were watching him. Fiorentina like the 20-year-old, too.
"We'll see what happens after the holidays, at the beginning of July. What's clear in my head, is that I'm not ready to face a season in which I don't play, or do so very little." Paris Saint-Germain have brought in a new Coach to replace Unai Emery, and Thomas Tuchel is known for

sbothai

trusting youngsters. 
"If the Coach wants to use me more in the rotation," Nkunku continued, "I'll have to think about it. I need to establish myself in a particular role and work on it so I improve."